N.H.S.B. BIJL. G-2-2335652 HD A
SILVER BIRCH THE REAL MMCOY
N.H.S.B. BIJL. G-1-2050642
TRIBLUE WHERE THERE'S SMOKE
BRIERGROVES BRIGHT OF TRIBLUE
SOME KIND OF MAGIC'S LOST
KEEPSAKE BELIEVES IN ANGELS
Fokker: Sandra van Aggelen
DOB: 11 maart 2014
Vachtkleur: blue merle ( tan en wit)
Oogkleur: beide ogen Blauw met bruin
Staartlengte: lange staart
Schofthoogte: 54 cm
Gewicht: 22 kg
Heupen:
Ellebogen:
Oogonderzoek:
MDR1: vrij of drager( niet getest)
HSF4: geen mutatie (vrij) door DNA
CEA: vrij door DNA
FCI / NHSB nr.: 2898602
ASCA nr.: E 180584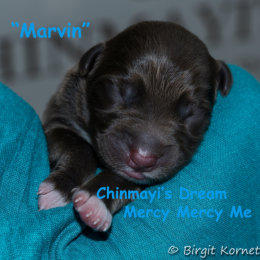 Vader: Indian Dream Shadow In The Dark
Moeder: Some Kind Of Magic's Lost In Love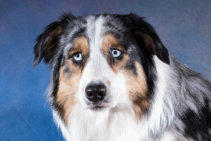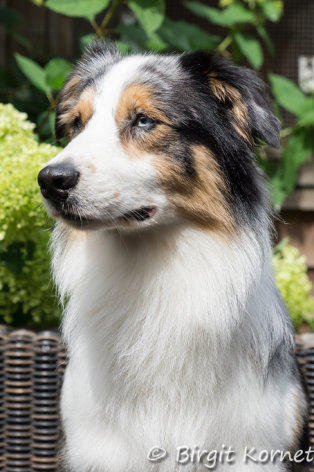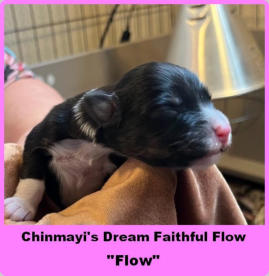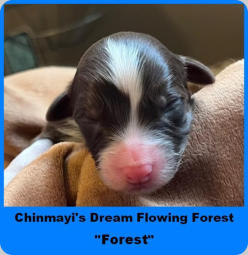 23 juni 2019: Vandaag is
de laatste pup
uitgevlogen. Door
omstandigheden zijn de
foto's van de afgelopen
weken ook nu pas
geplaatst.
15 mei 2019: iets ouder
dan 4 weken maar even
cute. De foto's van week
4.
6 mei 2019: Nieuwe
foto's van ondertussen 3
weken oude pups.
30 april 2019: Vandaag
weer nieuwe foto's van
onze pups.
20 april 2019: vandaag
weer nieuwe foto's van
de pups gemaakt.
14 april 2019: Vandaag
zijn de pups van Isis en
Bajou geboren. Het zijn
er 9 geworden. Moeder
en kids maken het goed.
13 maart 2019: Isis is
drachtig. Rond half april
worden de pups
verwacht.
13 februari 2019:
Gisteren en vandaag is
Isis door Bajou gedekt.
31 januari 2019: Isis is
loops geworden.
20 januari 2019: De
nieuwe site begint vorm
te krijgen.